Welcome to RC Karrinyup, RYE Inbound Ona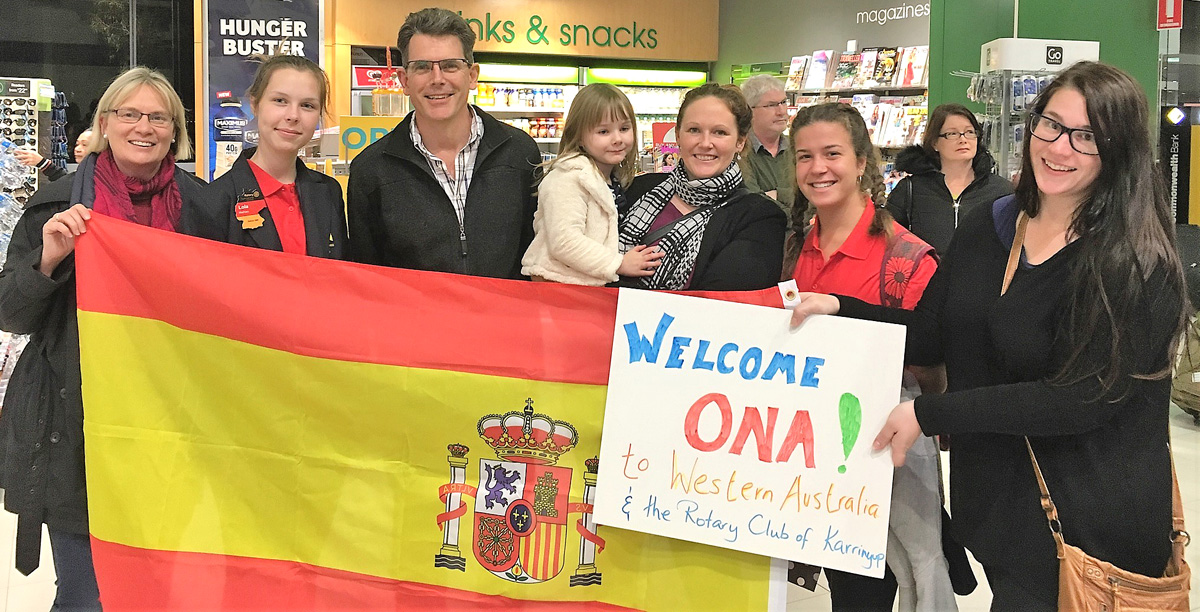 On Monday evening our new Rotary Youth Exchange Inbound, Ona, (pictured second from right) arrived from Spain. Greeted by Club Members Trish and Dani, fourth Host Dad, Neil, First Host Mum, Bec and Host sister Jax - she also managed to catch up with Rotary Club of Geraldton's new Inbound Lola (Germany), who arrived shortly before her.
Off to a flying start, Ona enrolled at Warwick Senior High School and will meet club members at her first meeting on Wednesday. This coming weekend, Ona will attend the Rotary District 9455 Youth Exchange briefing weekend for all Inbound students.
Welcome Ona! We are all looking forward to getting to know you better over the coming year.
Share this with your friends