Do You Know a FABULOUS FAMILY???
Recently we saw our 2018 Outbound Rotary Youth Exchange Student, Jasmine, off to Spain for the adventure of a lifetime - made possible by the generosity and support of our club. Meanwhile, Matthew has returned home from a fabulous year in Japan and gave a wonderful presentation, detailing both the challenges and highlights, to our members at a recent meeting.
As part of the Exchange Programme, for every student we sent out, we receive one in return and many of you will have been enjoying getting to know our current Inbound, Ona, from Spain, who was sent to us as part of Matthew's Exchange.
In July this year, we will welcome a further student; our hosting obligation as part of Jasmine's Exchange.
We suspect this student will be from Sweden and is likely to be a boy. To accommodate him, we will require four host family placements of approximately three months each. Our recent outbound families have already hosted, or have committed to hosting - or finding hosts - again for part of this young man's exchange. However, that still leaves us to find Host Families for part of the year. As such, we are seeking people who will consider hosting a student - or who may know of others who would make good host families, and perhaps even benefit from hosting a student.
Family structure shouldn't deter anyone from hosting. The best families are responsible, willing and interested in welcoming a young person from another country into their home. Whilst busy families with children seem ideal - the demographics of Rotary in Western Australia mean many are 'empty-nesters' and they too, almost without exception, make for excellent experiences for both the host family and the students. Indeed we at Karrinyup have enjoyed fantastic placements with 'typical' two parent families with children, in families without children and in single parent households.
Host Families need not be Rotarians, although of course all families need to be vetted and must apply for a WWC (Working With Children) card but this procedure is relatively simple and is not onerous.
Our Club's Youth Exchange Officer Trish and her family have hosted upwards of a dozen students, with four different organisations and found that, as far as support for the family hosting, Rotary in general, and the Karrinyup Rotary Club in particular is by far the best. The family and student are assigned a Rotarian Mentor, each week the student attends the club's Rotary meeting and often members will also provide incidental opportunities for the student to experience a particular part of West Australian life - so it is not left up to the Host Family to fill their time. The District too provides several tours and events during the year that will take them away from the families for a short period and of course other opportunities arise out of the connections they make at their Host School.
If you are or know of a family that you think would make good hosts - please encourage them to consider the idea. In particular, hosting is a great way for a family to learn more about Rotary Youth Exchange - perhaps with a view to encouraging their own children to consider such an adventure when they are older.
Please consider if you may know any families who fit this situation. We would love to talk to anyone interested in hosting - please contact us! We are sure you won't regret it - and in fact you may find, like many others have, it changes your life.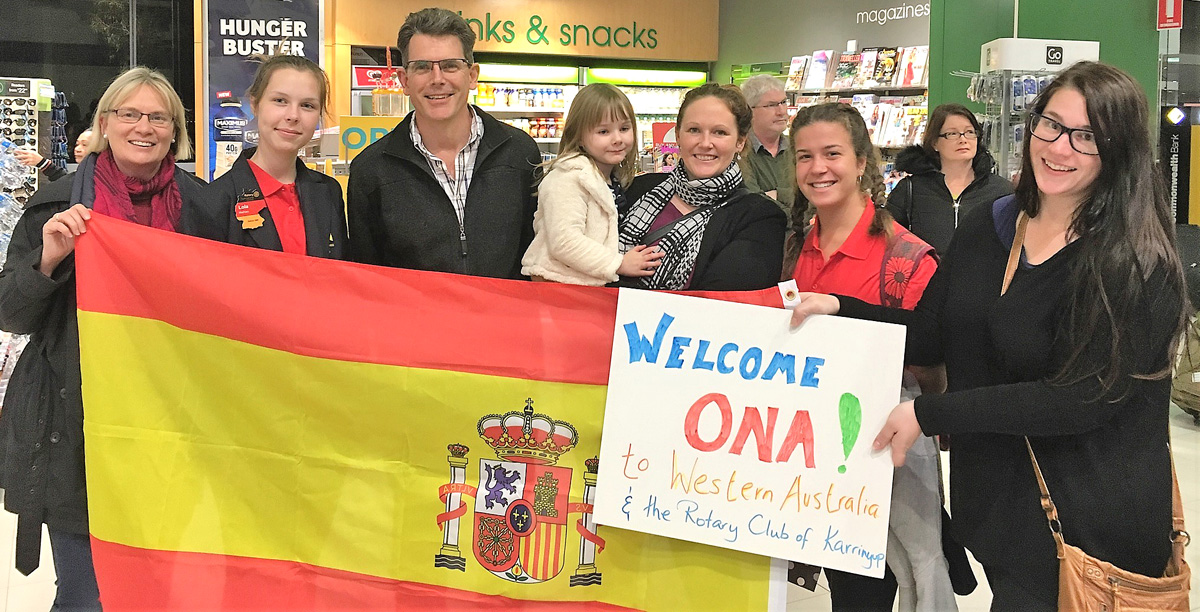 Share this with your friends