RC Karrinyup Honours Trigg Lifesaver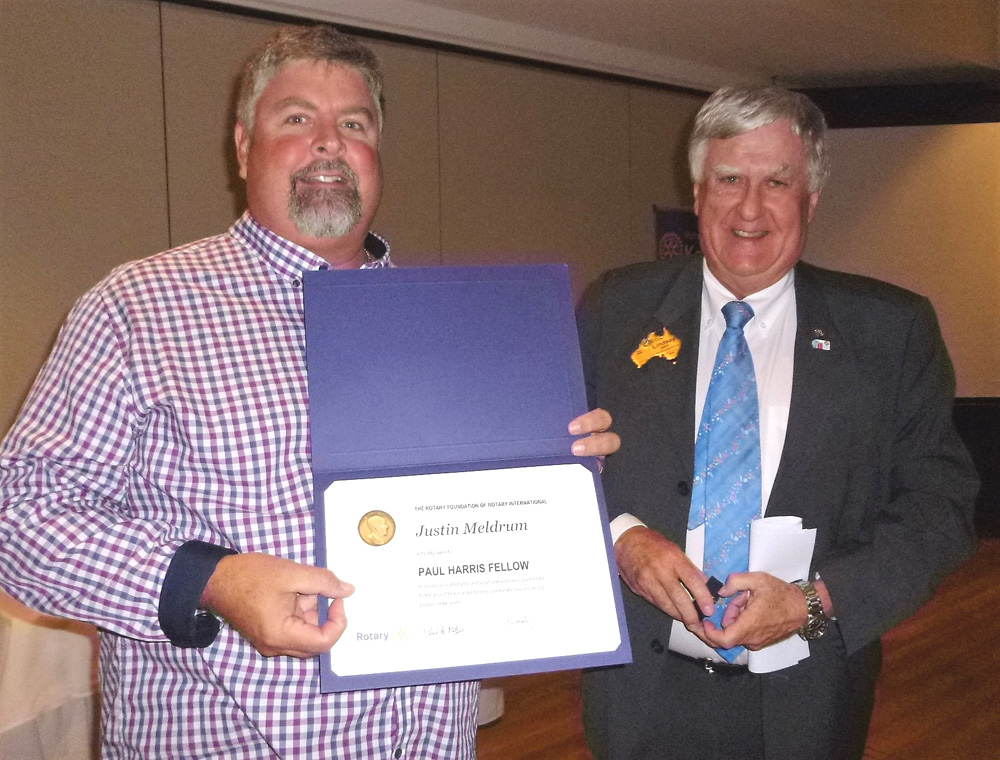 The Rotary Foundation helps fund our humanitarian activities, from local service projects to global initiatives. During the 1950's the Trustees of The Rotary Foundation were trying to encourage Rotarians to donate to the Foundation. They decided to honour those who had donated US$1000 in one gift, by giving them a special form of public recognition and calling them "Paul Harris Fellows." This is still the original intention. Donations to The Rotary Foundation are what enables Rotarians across the world to carry out important life giving programs of educational and humanitarian service.
Many clubs, including RC Karrinyup, contribute significant amounts from fund raising activities to The Rotary Foundation. For each US$1000 contributed the club earns credits. The club may decided to use these credits to honour an individual, who has made a significant contribution in terms of outstanding service either to the club or the community. This has become the tradition at RC Karrinyup. The honour is not given lightly.
Justin Meldrum has contributed thirty-six years of continuous voluntary service to the community as a surf lifesaver and it is difficult to quantify the number of lives he has saved. He has been recognised with many state and Australian awards and in 1994 was awarded the "Heroes of the Surf Award" by the National Council after a late evening rescue near Scarborough Beach. He is respected and held in high regard at both State and National surf lifesaving levels.
Rotary District 9455 Governor Lindsay Dry presented Justin with a Certificate signed by the Rotary International President and the Chairman of the Trustees of The Rotary Foundation, as well as a lapel pin, which we know he will wear with pride. Justin is seen here with City of Stirling Councillor Karen Caddy, President Phil and City of Stirling Mayor Mark Irwin, who all offered their hearty congratulations.
Share this with your friends