2017 - 2018 Graham Fosbery President's Award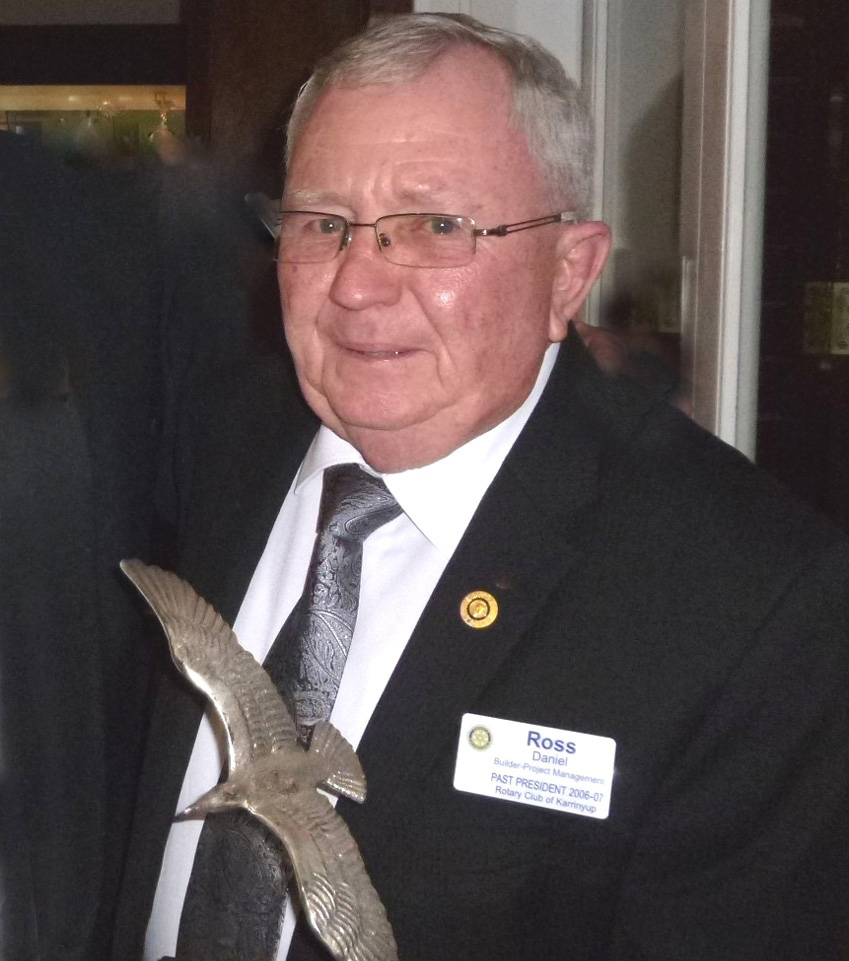 In 2001, the Rotary Club of Geraldton launched the production of 645 Limited Edition solid Silver Gull sculptures in aid of the Memorial to HMAS Sydney. RC Karrinyup purchased one of these in support of the Geraldton club's project. The Presidential Award was created in 2003 to recognise outstanding contributions by individuals or groups who display unselfish and dedicated work, as recognised by the President of the Rotary Club of Karrinyup, over and above that which would normally be expected.
Following the death in 2007 of our Charter President, Graham Fosbery, the Board decreed that the Silver Gull Award be renamed the Graham Fosbery President's Award in his honour. The Board felt that the work Graham did for others epitomized the finest example of the Rotary motto Service above Self. In recent years, it has been presented by a member of the Fosbery family.
In his citation, President Phil said that Ross's dedication to Club Service has stretched across many areas. At club meetings, he arrives early every week to ensure all equipment is taken out of storage, put in place, and returned at the meeting's end. Early in the year, he arranged for the magnificent new podium for use at weekly meetings, as well as the president's wooden name tag for the welcome desk. In this regard he has given tirelessly and unselfishly to the smooth running of the club.
In addition to this, Ross has been busy on the Community Service committee. He has maintained strong ties with the Trigg Island Surf Lifesaving Club, strengthened ties with Camp Quality and the North Beach RSL and encouraged other Rotarians to accompany him on these excursions.
In the absence of a member of the Fosbery family, President Phil Ledger called upon Rotary District 9455 DG Charles Johnson to present the award to Ross.
Share this with your friends