Vocational Visit WA Fire & Rescue
Firefighter Simon Pearce from the WA Fire and Rescue Service at the Duncraig Fire Station gave members an update on fire safety in the home. During the presentation Simon called upon his colleagues - Andy, Lee, Andrew and Brad from the duty squad rostered to assist with some questions and aspects of the presentation. The team had brought the fire engine and tender, the functions of which were demonstrated in the car park following the presentation.
Simon explained that the area covered by the Duncraig station extends from Mullaloo to Trigg and is bounded by the Indian Ocean on the west and Wanneroo Road in the east. Units from the station are sometimes called to assist in other areas.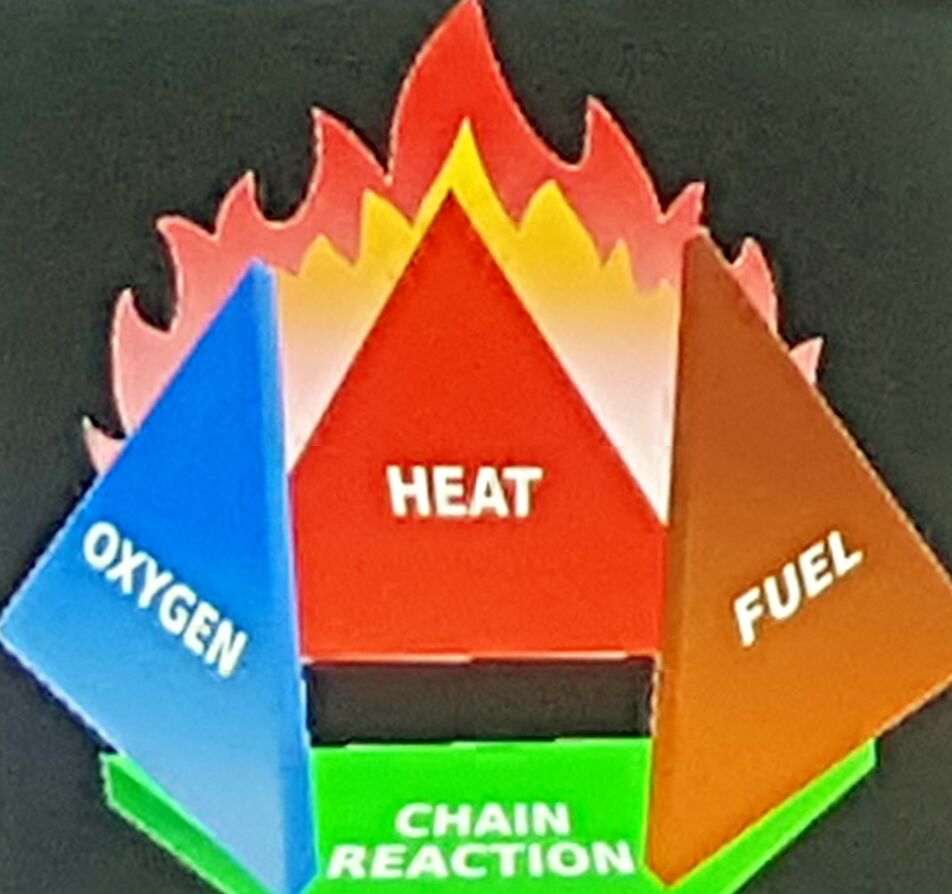 To survive, a fire needs three essential elements - heat, oxygen and fuel. If one of these is blocked the fire will be extinguished. Simon gave a brief run through the different types of fire alarms and fire extinguishers that one should have in the home and showed short videos demonstrating their use. An extinguisher using CO2 can be used on an electrically fueled fire. He also demonstrated how to use a simple fire blanket to extinguish a fire on a stove.
July and August are the busiest times for indoor fires, mostly from unattended cooking and heating sources or overloaded power boards.There was also some commonsense advice on what to do in case of a fire in the home. This included - have an escape plan and leave by keeping low to the floor because the smoke rises to the ceiling. Family members should know to check in at the mailbox. Call 000 and report the fire immediately.
Most household fires are accidental and preventable, yet people sadly die every year. Most die from inhaling toxic smoke and dangerous fumes. Simon outlined a few simple steps whereby risk to safety from fire in the home can be significantly reduced:
Install mains powered smoke alarms
Develop and practice an escape plan with household members
Be alert when cooking and never leave food unattended
Never leave lit cigarettes to burn unattended
Stay warm safely by keeping all items at least one metre from a heat source
Charge devices (mobile phones, etc) on a solid surface
Clean chimneys and flues regularly from built-up ash and soot
Always stay alert when using anything that may catch alight or start a fire
Never leave children unattended with candles, matches and lighters
Do not overload power boards, keep them free of dust and do not put items on top of them
If a fire starts in the home, leave immediately and call 000
Do not re-enter a burning house under any circumstances.
During question time members learned that regional areas of WA are mostly serviced by the Volunteer Fire and Rescue Service. Following the meeting the Simon and the duty squad oversaw a visual inspection and demonstration of the equipment on board the fire engine and tender in the car park. This included the heavy lifting equipment and the "jaws of life" for rescuing people from car accidents.
Share this with your friends