ShelterBox Update 2019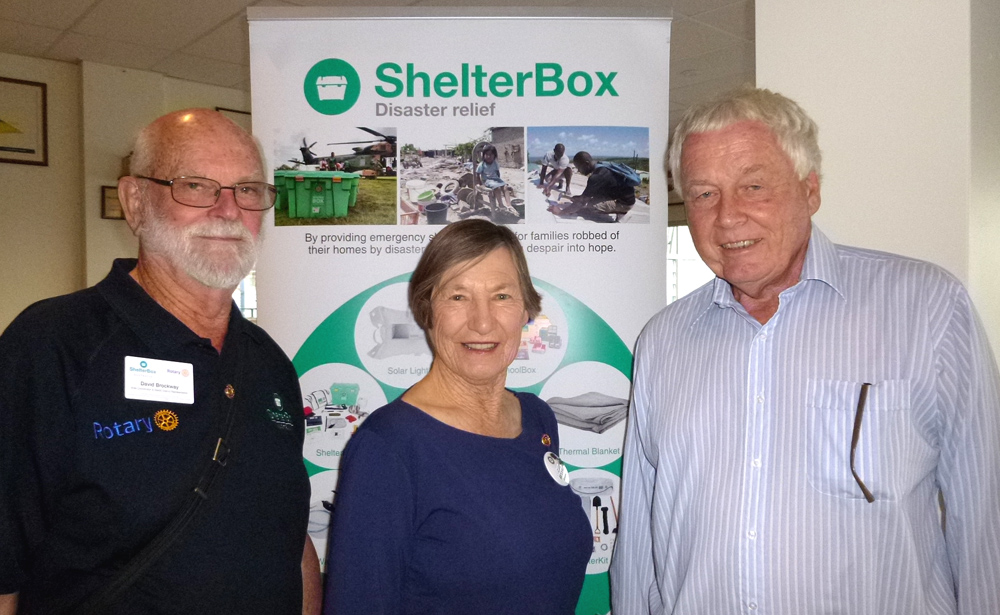 When people are plunged into crisis, Rotary Community Service Project ShelterBox Australia provides the tools that enable people to rebuild homes and transform their lives.
RC Karrinyup has long been a supporter of the project and this week Rotary District 9455 ShelterBox Chair David Brockway, seen here with partner Claire and International Director Ken, attended our meeting to share updates on what is new with ShelterBox and how they are working more efficiently to make better use of the resources.
David, who has served as District Coordinator for twenty-four years now says there have been a number of changes in recent years. Nowadays, they try to keep people in their homes where ever it is possible and rebuild their lives from there. Teams go ahead and assess what is needed so that only the necessities are put into the boxes, which are delivered. This is a much more efficient use of resources and has also helped to keep cost down.
David showed a video, which we hope will be available to share on YouTube very soon. Members had many questions for David.
Ken assured him that our annual donation had been made already.
Share this with your friends